Created b

y Cameron (Ran) Stanton and Rachael Lafferty.
Step inside the phone box. Turn on, tune in and avoid dropping out…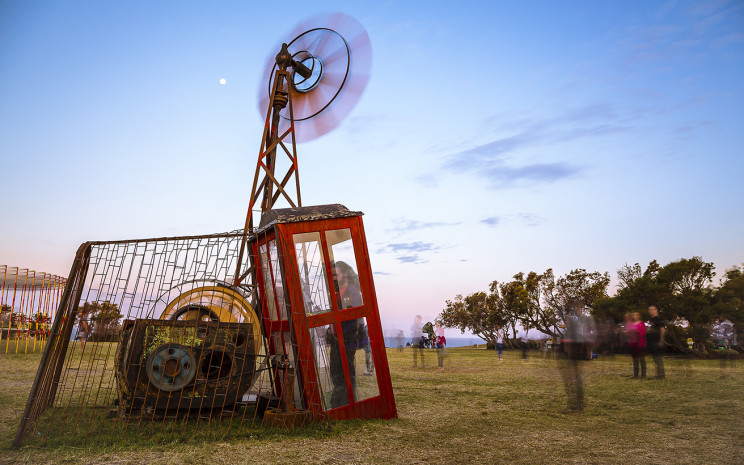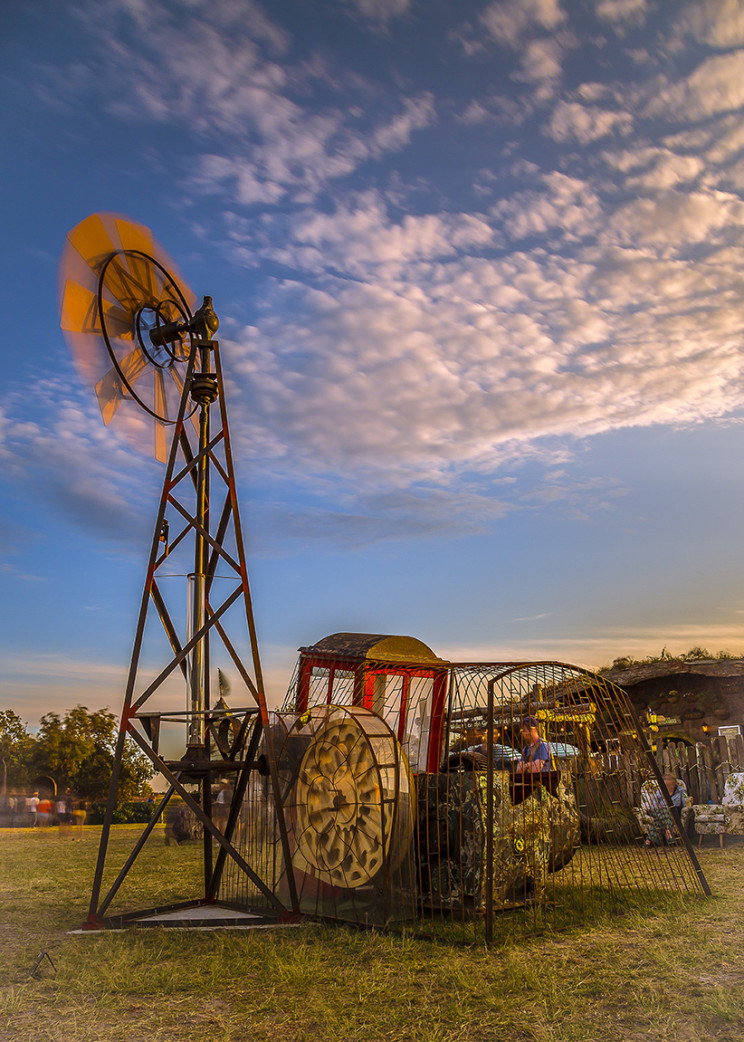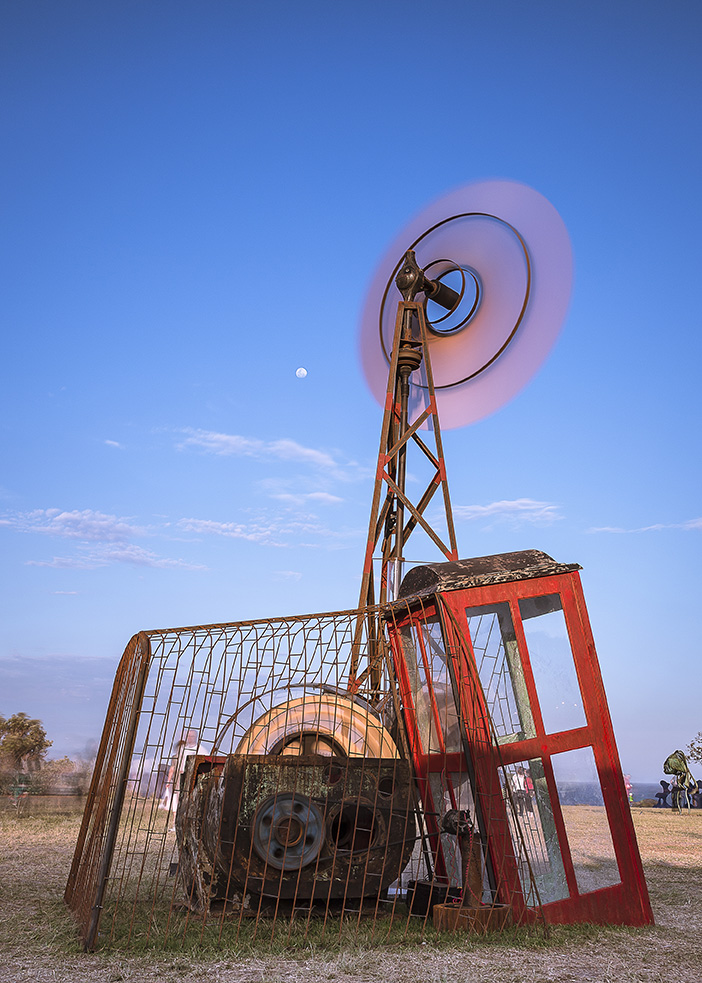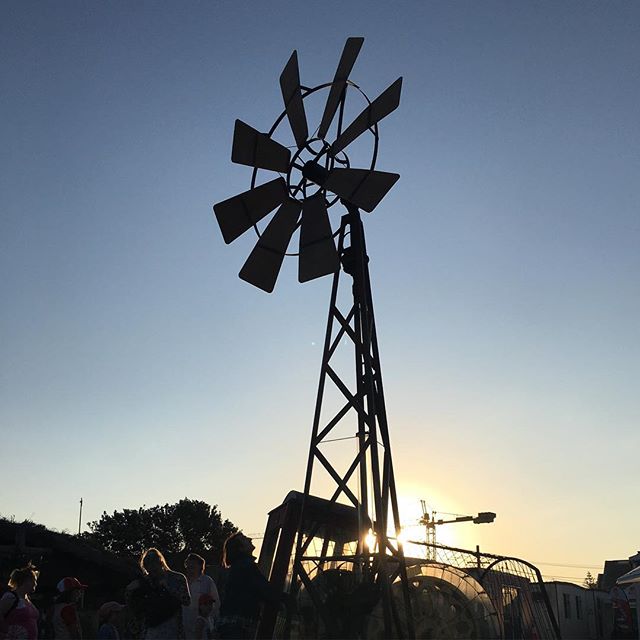 Get The Ringtone
If download does not start, right click to save as…
In a post-apocalyptic world you need your senses – wound taut – to survive. More pressing, however, is how you charge your phone in order to update your Facebook status when the grid goes down…
With the scientific romance of Jules Verne and the retro-futuristic invention of H G Wells, CHARGED is the envisioned need of a future society with a lost past.
Harnessing wind energy a giant propeller spins, channeling kinetic motion through a series of wooden cogs that rumble and churn, sparking life into the magnetic field of an alternator, which in turn feeds the phalanx of USB mouths ready to charge your device.
Transcending sub-genres, timeframes, epochs and the finite limits of believability, balancing form and function yet blurring the line between tool and toy, CHARGED provides a dark and brooding view of the future, albeit with status updates.
It is a representation of the extent to which people might have to go to when the grid goes down.
Step inside the phone box. Turn on, tune in and avoid dropping out…
How to Add Ringtone for iPhones (using iTunes)
Download iphone ringtone (.m4r) file to computer first. Your iphone will also need to be authorized on the computer in iTunes.
In iTunes, click on File –> Add to Library (or press command-O) and find/select the ringtone file. Open your Tones library to see if it is there. If Tones is not an option in your Library selector button (upper left corner of the iTunes window), click iTunes –> Preferences –> General and check Tones in the Show selection.
Connect your iPhone to your computer and click the iPhone button in iTunes. Under 'Summary', tick 'Sync only checked songs and videos'. Click the Tones button in the banner menu and check Sync Tones. Click 'All Tones' or click 'Selected Tones' and make sure the ones you want are checked.
Click on Apply at the bottom of the window to sync your phone.
When the your iphone has synced, open it and tap Settings –> Sounds –> Ringtone, and your new tone should be there to select.
How to Add Ringtone for Android phones
Download the .mp3 file to your computer. Connect your Android phone to your computer using a USB cable. Unlock your screen if it's locked.
Open your device's storage. If you are using Windows, you can find your Android phone in the Computer/My Computer window (⊞ Win+E). If you're using OS X, the Android phone will appear on your desktop, but you will need to download and install the Android File Transfer program first.
Open the Ringtones folder. The location of this may vary depending on the phone you are using. It is most commonly found in the base folder for your device, but may also be found at /media/audio/ringtones/. If you don't have a Ringtones folder, you can create one in the base folder of your phone. Right-click on a blank space in your phone's root directory and click "Create new" → "Folder".
Copy the ringtone file into the Ringtones folder. You can click and drag the file from your computer to the Ringtones folder, or you can right-click it and select "Copy" and then right-click in the Ringtones folder and select "Paste".
Disconnect your phone after the ringtone transfers. The transfer process should only take a moment.
Open the Settings app on your phone and select "Sound".
Tap the "Phone ringtone" or "Ringtone" option. Select your ringtone from the list.